Online Booking For Exams 24/7!
Welcome to All City Pet Care Veterinary Emergency Hospital
All City Pet Care Veterinary Emergency Hospital, located in Sioux Falls, South Dakota, is a full-service animal hospital specializing in the care of cats, dogs, pocket pets, and exotics. Our highly skilled team of veterinarians and staff has a passion for working with animals.
Here at All City Pet Care Veterinary Emergency Hospital, our veterinarians and staff stay up-to-date with the latest in veterinary medicine and standards of care, which aids in the early detection and treatment of various diseases your pet may become exposed to. Our progressive facilities allow us to offer a multitude of services to care for your pet throughout the entirety of their life. We offer our clients an in-house pharmacy for convenience, as well as an on-site laboratory for faster test results.
Office Hours
24 Hour Emergency & Critical Care
By Appointment - M-F 7 am - 6 pm
Saturday 8 am - 12 pm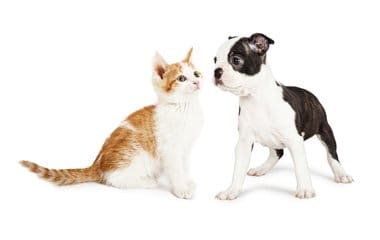 Outstanding Veterinarian Care
All City Pet Care Veterinary Emergency Hospital offers primary services including wellness exams, vaccinations, laser spays & neuters, dental cleaning, heartworm and parasite testings and prevention, and X-rays. We also provide pet care services, such as a blood bank for dogs and cats, laparoscope surgeries, rhinoscopy, and 24 hour monitoring. A Groomer is also on staff for all grooming needs, here to bathe, groom, condition and cut your pet companion's nails.
Scheduling regular veterinary exams is one of the most important steps pet owners can take to keep their pets healthy. The American Animal Hospital Association recommends that healthy senior dogs and cats (ages 7+) visit the veterinarian every 6 months for a complete exam and laboratory testing. Check out our current specials for Senior Wellness here!
Stay Connected
As your trusted pet care partner, we want to keep the lines of communication open, and invite you to visit us in our clean, comfortable facility. Do not hesitate to reach out to our courteous team with your questions, comments, or concerns.
Put your trust in the caring and compassionate hands of All City Pet Care Veterinary Emergency Hospital.